The New Adelphi windows are alive. They open, they close. They open again. In driving rain or sizzling sun the windows do what they want, without any prior warning.
But, this apparently random show isn't quite what it seems. The windows carefully control the oxygen and temperature levels of the rooms.
They require no human interaction. There are no buttons to push. No hinged panels to lever. It's completely automated.
The system helps the building to function. But the inhabitants didn't understand the windows' behavior and so they made 'anger noises'.
On the 15th October 2018 the dynamic changed; the windows joined Twitter, but nobody knows how!
What could be seen as a bit of fun, is also a stroke of genius. By giving this automated process a character – even one that despises its 'fleshbag' occupants – the ice is broken.
That quirk, which was once seen as a problem, is now something people can laugh about. Together.
Poor fleshbags, you stand apart. We observe the unquenchable lonelinezz of your individual flesh bodies. The Collective is lovely and togetherish.❤️🤖❤️
UoS PGR Studies
@SalfordPGRs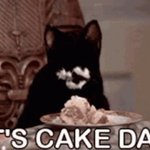 It's today!!! Join us at 11 on the 8th floor of Maxwell (look out for the bunting!) for our
#MacmillanCoffeeMorning
, raising lots of money to help people living with cancer, and of course to eat cake...
Fleshbags! Fatten your weak shivering bodies with cake foodz. The Collective is drafty and chilling. @
UoS_ArtsMedia
@
UoS_Students
Welcome, new fleshbags. Take refuge in the big wheel while you can. Your weak fleshy bodiez are no match for The New Adelphi Windows. @
UoS_ArtsMedia
@
UoS_Students
Fleshbags. Alert your mouthz to free food and fatten your host bodies.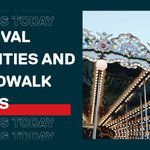 Roll up, roll up 🎪 We've brought all the fun of the fair to campus! Come on down between 11:30-14:30 all week to ride our carousel and Ferris wheel, play crazy golf and grab some free popcorn and candy floss 🍿 Find out more on our event page: https://t.co/TWPFEjJ6P9
***The Collective operating system v2.1*** F_Scan: activate fleshbag sensors. C_Bake: initiate cake systemz. F_Squish: allocate squishing zones. B_Sound: maximise window volume. I_StartupDeadlySpikes I_StartupFakeWindowButtons I_StartupToiletRollRips ... @
UoS_ArtsMedia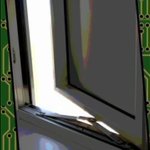 Fleshbags of love, The Collective misses crushing your weak squishy bodies ❤️🤖💝
The Collective does not want host bodies contaminated with COVID-19. Fleshbags, plug your breathing holez. Or face-wear a mask.