The New Adelphi windows are alive. They open, they close. They open again. In driving rain or sizzling sun the windows do what they want, without any prior warning.
But, this apparently random show isn't quite what it seems. The windows carefully control the oxygen and temperature levels of the rooms.
They require no human interaction. There are no buttons to push. No hinged panels to lever. It's completely automated.
The system helps the building to function. But the inhabitants didn't understand the windows' behavior and so they made 'anger noises'.
On the 15th October 2018 the dynamic changed; the windows joined Twitter, but nobody knows how!
What could be seen as a bit of fun, is also a stroke of genius. By giving this automated process a character – even one that despises its 'fleshbag' occupants – the ice is broken.
That quirk, which was once seen as a problem, is now something people can laugh about. Together.
Useless creative fleshbags. Your excellent Artz and Designz make you even more attractive as potential host bodies. Lolz. The New Adelphi Windows. @
UoS_ArtsMedia
@
SOBE_Salford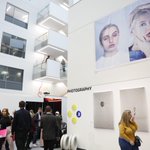 Inspired by the creativity on show from our students at @UoS_ArtsMedia and @SOBE_Salford Degree Show 2019 😍
The Collective aims to inspire fleshbags of all types. But you are destined to be host bodies. Shamez. Give up and eat cake, fleshbags. The New Adelphi Windows. @
UoS_ArtsMedia
@
SalfordUni
Fleshbags: dem windowz tho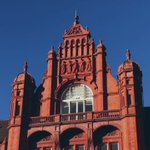 Trying to picture yourself at Salford? 🤳#StudentBlogger Oliver gives us a 2 minute tour of Peel Park Campus to help you out.
Fleshbags, your papers will fly off tablez. Your weak flesh lives flap in the wind at the mercy of The Collective 🌪️ Lolz. The New Adelphi Windows. @
UoS_ArtsMedia
@
SalfordUni