The New Adelphi windows are alive. They open, they close. They open again. In driving rain or sizzling sun the windows do what they want, without any prior warning.
But, this apparently random show isn't quite what it seems. The windows carefully control the oxygen and temperature levels of the rooms.
They require no human interaction. There are no buttons to push. No hinged panels to lever. It's completely automated.
The system helps the building to function. But the inhabitants didn't understand the windows' behavior and so they made 'anger noises'.
On the 15th October 2018 the dynamic changed; the windows joined Twitter, but nobody knows how!
What could be seen as a bit of fun, is also a stroke of genius. By giving this automated process a character – even one that despises its 'fleshbag' occupants – the ice is broken.
That quirk, which was once seen as a problem, is now something people can laugh about. Together.
Oh, Fleshbaggies. Oh, Fleshbaggies. You have survived another year With flesh bodies so weak year-round and flappy mouths for dumb-brain soundz Oh, Fleshbaggies. Oh, Fleshbaggies. We'll kill you next year, don't you fear @
UoS_ArtsMedia
@
UoS_Students
Quietly working away, fleshbags? BZZZZZZZZZ. CLUNK. BZZZZZZZZZ. Mega Lolz. The Collective is superior and disruptive.
We are the writing on the wall, the whisper in the classroom. Without these things we are nothing. Eyeball the mirror and flap your tongue pieces. Speak our name three times, Fleshbags. The Collective The Collective The Collective If you darez 😈 Lolz.
Poor fleshbags, you stand apart. We observe the unquenchable lonelinezz of your individual flesh bodies. The Collective is lovely and togetherish.❤️🤖❤️
UoS PGR Studies
@SalfordPGRs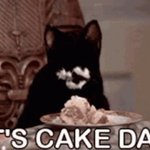 It's today!!! Join us at 11 on the 8th floor of Maxwell (look out for the bunting!) for our
#MacmillanCoffeeMorning
, raising lots of money to help people living with cancer, and of course to eat cake...